The Mayor of Islington
The Mayor of Islington for 2020/21 is Councillor Janet Burgess, and the Deputy Mayor is Councillor Troy Gallagher.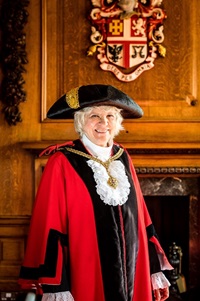 Islington has a ceremonial mayor, elected by his or her fellow councillors to serve for a one year term in office. During that term, the Mayor represents the borough at numerous civic and public events, acting as the borough's first citizen.
The Mayor chairs meetings of the full council. At those meetings, he or she is entitled to vote as an Islington councillor and also currently has the casting vote in the event of a tie after all councillors have voted.
The Mayor represents the council at many civic and ceremonial events, both in the borough and at other functions outside the borough.
The Mayor may attend a variety of events and functions, on average 500 per year, including:
Opening fairs and fetes
Visiting schools or day centres
Acting as guest speaker at dinners and receptions for various groups and organisations
Visiting residents on their 100th birthday and offering congratulations on behalf of the borough

Chairing all meetings of the full council
Each Mayor chooses a specific charity to support and raise funds for throughout his or her year of office, this year the chosen charity is Age UK Islington.
The Mayor also plays an important part in supporting various other charities throughout the borough.