Online Book of Condolence
Sadly, many of us in Islington have experienced the loss of friends, family and colleagues during the coronavirus crisis. Our hearts go out to you all. To remember them, we have launched this Book of Condolence, an online space for you to celebrate their lives with a dedication or message of remembrance.
Please send us your message a picture (if you like) via the online form.
We will review all messages before they are published. Messages can be submitted either individually, or as a representative, of an organisation. Terms and conditions
Tributes will be shared from Monday 26 October.
Peter Henderson
Loss in Covid still feels unreal - Peter Henderson (Manchester) RIP.
Uncle Peter

For me I still feel guilt that I did not get to say goodbye, I did not get the chance to attend the funeral and you were there for me all my life. You were the person I looked up to and when I lost my mum 4 years ago and you arrived to support and look after us.

I became Mayor and you were proud to stand-in for my parents who had both passed. Kind honourable and loving that is you. Thank you for being such a kind and loving Uncle and I'm sorry for not being at your last farewell.

When we can we all will all get together and have a true Irish send-off talking and sharing memories and stories with laughter. Maybe I might find some peace and be able to let go of my guilt. I will hold you close in my heart forever with mum and dad

All my love Una xx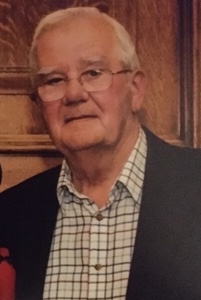 Kim Ward
We pay tribute to Kim Ward, a wonderful and inspiring colleague and friend, who is greatly missed by Islington Council's communications team. Smart, kind, passionate and unflappable, Kim wore her considerable knowledge lightly, was a master diplomat and was known across the council for being lovely and helpful, for sorting out complex issues and getting things done. Kim was also very funny, warm and caring – if she noticed someone struggling she would always take the time to check in. We all miss Kim's gentle wisdom, her sense of humour and her infectious positivity. She was a remarkable woman who made the world better, and we were lucky to work with her. She is in our hearts, and our thoughts are with her family, friends and all who miss her.