Summer Reading Challenge 2018 – Mischief Makers
The Summer Reading Challenge encourages children aged 4 to 11 to read six books during the long summer holiday. There is a different theme each year. Children can read whatever they like - fact books, joke books, picture books, audio books - just as long as they are borrowed from the library. Children receive special rewards each time they finish a book and there's a certificate for everyone who completes the Challenge.
The Summer Reading Challenge is open to all primary school aged children and is designed for all reading abilities. Schools work with local libraries and give out information to encourage children to take part, and most libraries run Summer Reading Challenge linked early years activity for pre-schoolers.
The theme for the 2018 Summer Reading Challenge is Mischief Makers – celebrating the 80th birthday of the Beano comic
Children will explore a map of Beanotown to find the mysterious buried treasure and become ultimate mischief makers! Dennis, Gnasher and friends will help them solve clues and collect stickers, having lots of fun and adventures along the way!
Mischief Makers starts on July 7th! Get ready to make some real mischief!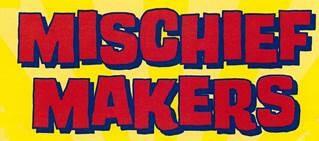 Become a Summer Reading Challenge Champion – and help 4 – 11 year olds complete their Summer Reading Challenge, and work with us on our summer events programme. Complete 8 hours and win a £10 Love2Shop voucher. Look out for an application form later in Spring 2018