Islington FIS, Family Information Service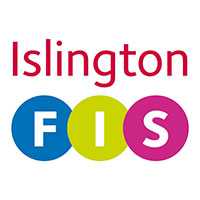 Contact Islington FIS for free, impartial information, advice and guidance for families with children aged 0-25, including childcare and free early education, play and things to do, family support and money advice.
Phone: 020 7527 5959
Email: fis@islington.gov.uk
You can also check the Family Directory for contact details for individual services and follow Islington FIS on Facebook.
Worried about a child
Call the Children's Services Contact Team on 020 7527 7400 at any time.
Always dial 999 in an emergency.
School admissions
Email: admissions@islington.gov.uk
Find out about applying for a school place.
SEND local offer
Information, advice and services for Islington children and young people with Special Educational Needs and Disabilities aged 0-25.
Email: sen@islington.gov.uk
Children's Social Care
Phone: 020 7527 7400
Adoption
Phone: 0800 694 0101
Email: info@adoptionnorthlondon.co.uk
Find out more about adoption.
Fostering
Phone: 0800 073 0428, Monday to Friday, 9am to 5pm
Email fostering@islington.gov.uk
Find out more about fostering.
Islington Children and Families Board
Phone: 020 7527 3080